"Grandpa, you were part of a great family - right?"
[Sarutobi]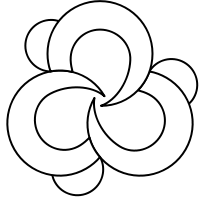 Name: Sarutobi
Location: Konohagakure
Type: What is the main 'Jutsu' of the clan. And it's sub-main.
* Kenjutsu
* Genjutsu
* Taijutsu
* Ninjutsu
* Fūinjutsu
Ability: Sarutobi clan member's are shinobi capable of learning high ranking techniques. This allows them a 25% Training discount as well as starting or being able to learn additional techniques.
Genin Sarutobi member's start with a single B-rank technique. and are capable of learning b-rank techniques ic.
Chuunin sarutobo can start with A-rank techniques and learn A-rank techniques ic.
Jounin and anbu sarutobi can start with an additional 2 S-rank techniques
Kage Sannin Sarutobi members can start with an addition 5 techniques than there limit (off any rank)
Current Members: Open
Clan Jutsu[s]: N/A
Clan History:The Sarutobi clan (猿飛一族, Sarutobi Ichizoku) is an influential clan from Konohagakure. It has produced several notable members who have held positions of high authority, such as Hokage, or membership in the Twelve Guardian Ninja. All known members have also been observed devotees of the Will of Fire.
"Grandpa, I'm just like you, from a great family!"
© 2010 Glacies, Naruto: Crisis. All icons belong to their original makers. All rights and ideas to their original creators.