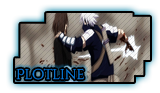 All have been laid to rest, all expect memories. Throughout the years, shinobi - men and women - have learned how to preserve the memories of thousand of great shinobi that have lived, and then have passed. Though, they never managed to gain the memories of Uzumaki Naruto, Haruno Sakura, and Uchiha Sasuke. These three ninjas are wildly known as the Three Heroes of the world. They are the mirror images of their legendary Sannin teachers, and touched everyone's life in some sort of way. Their memory though has been scattered across the world, and the pieces of their chakra find themselves locked away in certain men and women, wildly known as the Kages of today. They are the shadows and guardians of today's new era, and they seem to wait for something to happen. They await for Madara Uchiha to return, the Fourth Shinobi War had been created by none ever than Obito Uchiha, Kakashi's old friend whom he thought had died. In this war, numerous men and women died trying to protect all that they thought was right and true, in the end - Naruto, Sakura and Sasuke had perished by giving up their lives to kill Madara and Obito Uchiha. Their chakra awoken a sleeping God, whom took the combined power of the ten bijuu, kurama and the eight tailed bijuu's life source and basically recreated life anew. These memories however, are gone, and cannot be recreated or found in any memory book, or even in text. This story is being told through the combined chakra fragments of the Legendary Heroes that each Kage takes upon their death and inserts into a crystal fragment. However, life as everyone now knows, is finally changing. Kazengakure and Hyozangakure had finally came to an agreement of forming a grand alliance between their villages, rumored that they were related by distant cousins, this alliance would be greater than any had ever seen. The day of the treaty being signed, and thus the festival on the island of Heiwa, a new danger had awaken that day. The Sage of Six Paths was unable to keep a dark entity in slumber from the grave and beyond; a new five tailed bijuu - the Hydra - had awoken. In a fit of rage and unknown, the Hydra destroyed half of the festival grounds, killing more than five thousand civilians and shinobi alike. The Bijuu set it's eyes on the building where the witnessing six kages were located, and destroyed the entire building. Three months had passed, and Sannins of each village filled the spots of the Kages, as many hoped that one day there would be news that someone had survived the attack. Only the Hyozangakure's kage had returned, apparently unaware of what happened. Because of this, many of the villages have returned hostile towards each other, many blaming Hyozengakure for the attack that killed each of the Kage's. Slowly, men and women of each village are elected to fill the Kage spots of each of the village, alliances are being forged and mended. But can anyone form a great alliance to take down Hydria, and once again, scatter all of the tailed beasts across the world?
Elicit Content may be used on this site, it is advised that you proceed with caution. We hope you have a great time role playing, from your Staff of Naruto Crisis, ENJOY!
We the staff of NC2.0, have no full ownership of the naruto franchise. The site is nothing but a fan based, RPG. Applications, clans, characters, ect belong to those of the users, do not steal them for that is fully illegal. Skin is created by Kon and Alexx, and widgets are as well. Imaging and Coding copyrighted by Kon, Trilby of Naruto Saga, and Alexx. Imaging designed by Alexx
| | | |
| --- | --- | --- |
| | Kasai Jutsu | |

Author
Message
Takehiko Nara
Sanin




Posts

: 269


Character Rep

: 5510


Join date

: 2012-03-04


Age

: 24


Location

: Max Meadows, Virginia



Subject: Kasai Jutsu Mon Apr 30, 2012 5:34 pm

---

Elemental Jutsu[s]

Suiton:

Name: Suiton ~ Daibakufu no Jutsu (Water Release ~ Grand Waterfall Technique)
Rank: A
Type: Ninjutsu
Range: Mid, Far
Element: Suiton
Description: Daibakufu no Jutsu is a ninjutsu technique utilizing suiton. After doing the needed hand seals a column of water will circle the ninja and then a large force of water will erupt to hit the attacker. Due to the force of the water, the target will be fully enveloped by the water and at its mercy as it pulls them away.

Name: Suiton ~ Haran Banshou (Water Release ~ Stormy Upheaval)
Rank: C
Type: Ninjutsu
Range: Close, Mid
Element: Suiton
Description: After performing the needed hand seals, the user summons a large volume of water. If needed, the user can cancel the technique in just an instant.

Name: Suiton ~ Ja no Kuchi (Water Release ~ Serpent Mouth)
Rank: A
Type: Ninjutsu
Range: Close, Mid
Element: Suiton
Description: After performing the needed hand signs, the user will generate a spinning column of water which will take the form a serpent with a gaping maw. The serpent can twist and follow its opponent. Once activated the user can create more serpents as needed.

Name: Suiton ~ Mizu no Muchi (Water Release ~ Whip of Water)
Rank: B
Type: Ninjutsu
Range: Close,
Element: Suiton
Description: Mizu no Muchi is a Ninjutsu technique that utilizes water to create a whip. The ninja can also send an electric current through the whip to electrocute their opponent. The whip will function in the normal fashion, such as allowing the ninja to whip the crap out of little kids.

Non-Elemental
Jutsu[s]

Non-Elemental:

Name: Finger Carving Seal
Type: Ninjutsu
Rank: C
Range: Short
Element: N/A
Description: The user concentrates chakra into their finger and using the heat from that, can apply writing of whatever they want to a surface. This technique however requires them to be very delicate with their chakra control. This technique causes slight discomfort for a living target and if it is on flesh, it will scar.

Name: Transparent Escape Technique
Type: Ninjutsu
Rank: A
Range: Short
Element: N/A
Description: This technique has never actually been seen in the series, but allows the user to spy on others without being noticed. It was invented by Jiraiya in his youth to allow him to spy on girls bathing without the risk of being caught.

Jutsu Name: Japanese styled.

Rank: E

- S.

Element: What Element?

Type: What type is it?

Description:

Explain how it works.

Non-Elemental Jutsu:

Name: Shuriken Shadow Clone Technique
Rank: A
Type: Ninjutsu
Element: N/A
Description: Shuriken Kage Bunshin no Jutsu is a Ninjutsu technique that uses Clone Jutsu to create multiple physical clone copies from one thrown shuriken. It is A-ranked because the jutsu creates nearly 100 copies of the thrown weapons. This is a technique that combines ninja tools with ninjutsu. Compared to normal shadow clones, clones of material objects are said to be on a far higher level. There is no need for preparations beforehand, like stocking up on shuriken, yet since the shadow clones are real and not illusions, all the shadow blades that fly around are equally lethal.

ANBU Jutsu:

Name: Time Reversal Technique
Rank: B
Type: Genjutsu
Element: N/A
Range: Close
Description: This technique puts the target in a state of reverse hypnosis, allowing them to remember details that they otherwise would not. The target will comply with interrogation, but seems to retain his or her personality while under hypnosis.

Name: Body Elimination Technique
Rank: B
Type: Ninjutsu
Element: N/A
Range: Close
Description: Knowing full well that a shinobi's corpse is essentially a treasure trove of information, this technique is used by ANBU to completely destroy their body if caught or on the verge of death. This technique leaves no trace of the user's body behind whatsoever.

Name: Four Pillar Bind
Rank: B
Type: Ninjutsu
Element: Element
Range: Medium
Description: Four giant rock pillars are summoned around the enemy, then shoot bolts of lightning, immobilising the target and possibly doing damage to them.

Name: Sixteen Pillar Binding
Rank: A
Type: Ninjutsu
Element: Lightning
Range: Medium
Description: A more powerful version of Lightning Release: Four Pillar Bind, the user creates sixteen giant pillars, which then form a giant oven-like structure to trap the enemy. Once the enemy is trapped in the oven-like box, lightning would shoot out towards them.

Fuinjutsu:

Name: Five Elements Unseal
Rank: A
Type: Fuinjutsu
Element: N/A
Range: Close
Description: This technique produces a powerful seal that is used to block or disturb the flow of chakra in a target. Once the seal is completed, the target will become unconscious and unable to fight for a short time.

Name: Five Elements Unseal
Rank: A
Type: Fuinjutsu
Element: N/A
Range: Close
Description: This technique is used to remove seals of up to equal power, like the Five Elements Seal.

Name: Generic Sealing Technique
Rank: C
Type: Fuinjutsu
Element: N/A
Range: Close
Description: This technique is a standard ninja skill which allows a ninja to summon an assortment of items that have been stored using fūinjutsu. Scrolls are the most common choice for item storage. When needed, the owner will activate the seals releasing their item or weapon of choice. Scrolls can also be used as ammunition for other weapons or have other seals inside of them, which expands the number of potential tricks a shinobi can use.

Name: Fire Sealing Method
Rank: B
Type: Fuinjutsu
Element: N/A
Range: Close
Description: A kind of fūinjutsu that involves sealing a technique's effects within a specific location. As it is tailored for fire release ninjutsu, it requires a caster well-versed in the exacting art of "Sealing Formulas", as well as in ninjutsu. The jutsu-sealing space in the scroll is left blank, for the formula to be inscribed in with a brush. After performing the needed hand seals, vapour appears from the scroll, and envelops the flames. They are sucked in towards the scroll, and the appearance of the kanji for seal (封) certifies the technique's completion. Once the sealing is performed, the technique's effects cannot be released anew as long as an unsealing technique is not applied

Name: Four Symbols Seal
Rank: A
Type: Fuinjutsu
Element: N/A
Range: Close
Description: This is a sealing technique based on the fūinjutsu of Uzushiogakure. The sealing formula is carved into a human body or an object, and is mainly used when a giant enemy or evil spirit needs to be sealed. To use it, it is necessary for the user to have great ability.

Rasengan:

Name: Rasengan
Rank: A
Type: Ninjutsu
Element: N/A
Range: Close
Description: The Rasengan is a powerful A-rank technique invented by the Fourth Hokage, Minato Namikaze, which he created by observing the Tailed Beast Ball. Minato spent three years developing the Rasengan; his plan was to take the shape transformation of one's chakra to the "highest possible point" and then combine it with his chakra's nature affinity, creating a technique that did not need the aid of time-consuming hand seals to control. He died before he could accomplish this, but on shape transformation alone, the Rasengan is still a very useful, powerful, versatile, and difficult technique to learn and master.

Name: Big Ball Rasengan
Rank: A
Type: Ninjutsu
Element: N/A
Range: Close
Description: A ninjutsu with preeminent destructive power, caused by wildly spinning chakra inside one's palm and compressing it to a high density — the Rasengan. Using the same essentials, but also rapidly increasing the amount of chakra used, results in the Big Ball Rasengan.

Name: Wind Release: Rasengan
Rank: S
Type: Ninjutsu
Element: Wind
Range: Close
Description: Naruto mixed his wind element with the Rasengan during his training, maintaining its original stability and increasing its power, far beyond that of his ordinary Rasengan. An example of the power that element manipulation adds to the Rasengan is shown when it was tested against Kakashi's standard Rasengan. The fact that it was only partially completed, but still be able to easily overpower Kakashi's Rasengan and damage his hand demonstrates just how far the Rasengan had been pushed when combined with elemental chakra.

Name: Napalm Release: Rasenbomb
Rank: S
Type: Ninjutsu
Element: Napalm Release
Range: Close-Mid
Description: Kasai created this technique after experimenting with his Clan Chakra Nature and Rasengan. After mixing Rasengan with his napalm chakra, Kasai was able to create a giant sphere of napalm chakra. When it hits it causes damage from the rapidly rotating chakra and then the ball explodes which sends Napalm up to 10 meters away. This causes massive damage to his opponent.

©
2010 Glacies, Naruto: Crisis. All icons belong to their original
makers. All rights and ideas to their original creators.


~~~~~~~~~~~~~~~



Avelina
New




Posts

: 125


Character Rep

: 2558


Join date

: 2012-03-08



Subject: Re: Kasai Jutsu Mon Apr 30, 2012 7:07 pm

---

| | | |
| --- | --- | --- |
| | Kasai Jutsu | |
Permissions in this forum:
You cannot reply to topics in this forum

Welcome to Naruto Crisis, a NEW ADVENTURE IN RolePlay. New members are always welcome so JOIN us! Now!